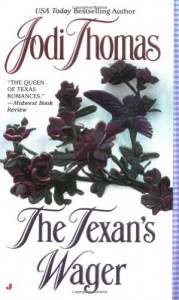 Edit May 2, 2013 - just bought this for my kindle. I love this book so much.
Edit April 16, 2013 - I still love this book. My #1 favorite in this genre.
March 15, 2013 - Re-read.. Goodness, I love this book so much!! Still 5 stars. I really need to own this book :)
Be my wife, all my life ::sigh::
I LOVED THIS BOOK!
It's sweet, tender, heartbreaking and romantic. Carter is one of all time heroes .. and Bailee is right up there with my favorite heroines.
I am looking forward to reading Lacey and Sarah's stories.
I wonder if the Sherriff didn't have a hand in rigging the lottery. I'd like to think he did that, especially for Carter.